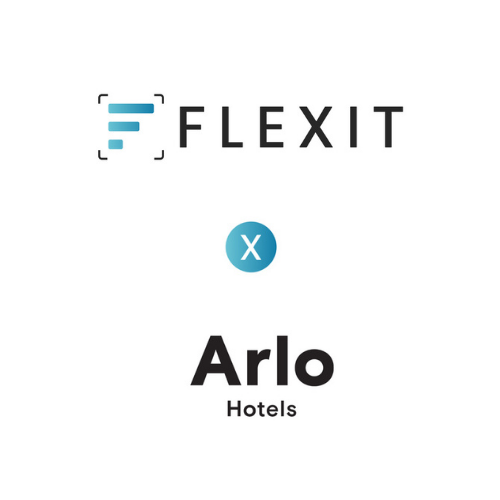 Earlier this year, FlexIt joined Arlo Hotels as an Official Well + Fit Partner. Dedicated to providing Virtual Personal Training and Nutrition Wherever, Whenever®, FlexIt is helping Arlo Hotels guests stay accountable when it comes to their commitments to fitness. Courtesy of FlexIt and the partnership, guests who stay at any of the Arlo properties will have access to exclusive in-room workout content, such as yoga and Pilates sculpt, filmed with some of the world's most elite trainers and special guests.
The FlexIt & Arlo partnership will bring a new suite of digital content designed specifically for Arlo Hotels' rooms, requiring minimal space and zero equipment. Returning Arlo guests will be welcomed with different workouts when they come back to the hotels, with new workouts available every quarter; as well as lifetime access to the Arlo x FlexIt content even after the checkout.
Arlo Hotels is an independent, experience-driven hotel brand, a home base for explorers, and a launchpad for all things local. Easy style and friendly faces welcome guests into a community-driven environment, and intuitively-designed guestrooms provide peaceful places to rest up and recharge. Each location is a living room away from home, a desk while working on the road, and invites guests to travel their way, every day—with a few surprises along the way. The Arlo portfolio includes Arlo SoHo, Arlo NoMad, and Arlo Midtown in New York City, and Nautilus by Arlo in Miami. The brand has more cities on the horizon, including a second location in Miami, Arlo Wynwood, opening in Fall 2022. For news, updates, and a little wanderlust inspiration, follow @ArloHotels on Instagram or visit Arlo Hotels.
Keep up with all things FlexIt with The Next Rep™ and listen to Just FlexIt™ on Spotify, Apple Podcasts, or wherever you get your podcasts. To learn more about the FlexIt platform, speak to a coach today!