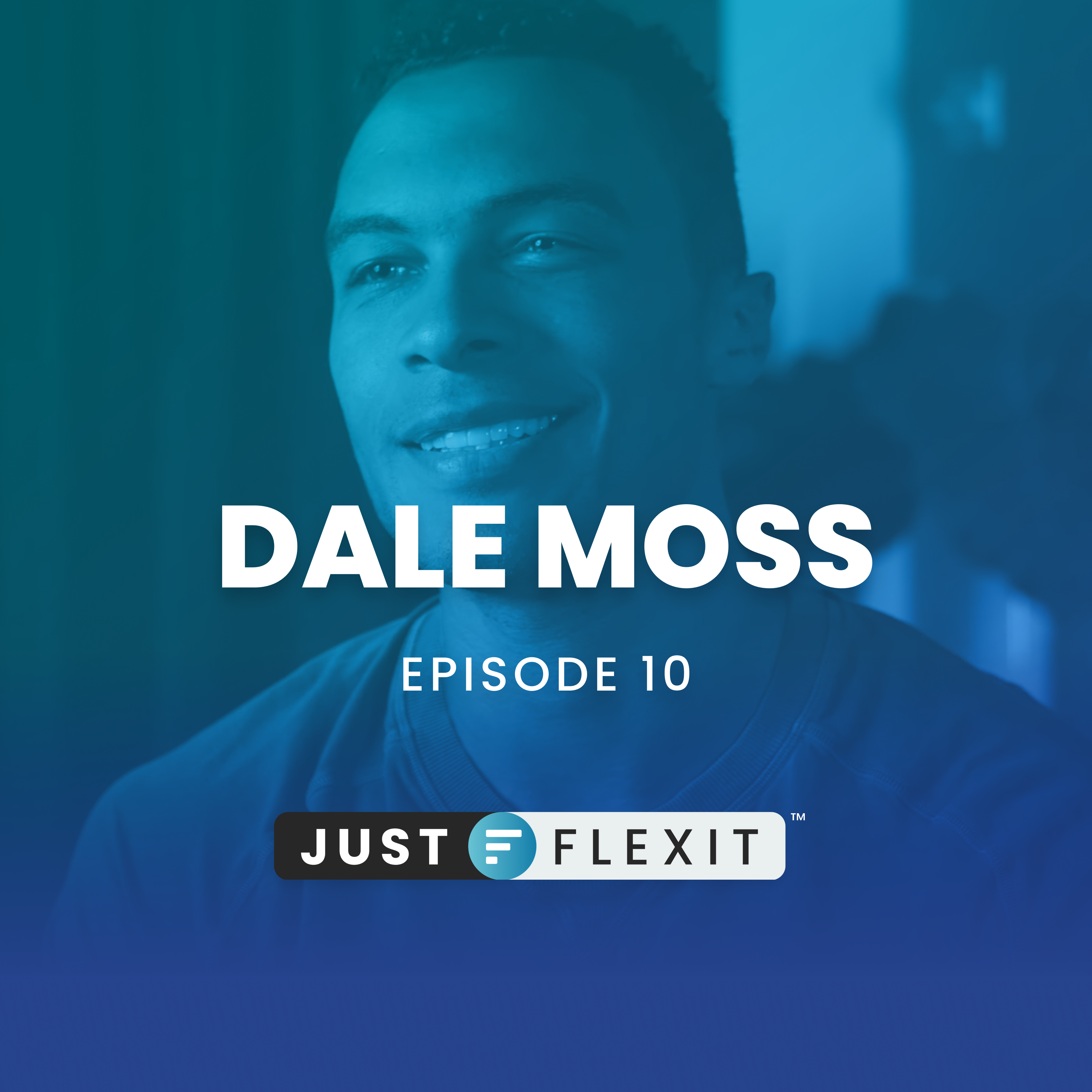 Dale Moss, former NFL athlete, model, star of season 16 of The Bachelorette, and FlexIt's Head of Community joined Just FlexIt™ for a second time! He was due to join the podcast again considering that this partnership is the first of its kind. Dale Moss takes an active role in community outreach initiatives and connects more people to their ideal health and wellness solutions.
In this episode of Just FlexIt™, Dale shares his connection to fitness & wellness, the reasons why he is so active in his community, and what leadership means to him.
1st & 10:

🏈 Dale Moss was a member of the Green Bay Packers, Tampa Bay Buccaneers, Chicago Bears, and Carolina Panthers in the NFL.
🏈 Despite making the NFL, Dale Moss was predominantly a basketball star growing up, and even throughout his college career!
🏈 Dale Moss also played for the LA Kiss in the Arena Football League.

Host: Austin Cohen (FlexIt Founder & CEO) and Justin Turetsky (Founding Team & COO)
Guest: Dale Moss
Producer: Eddie Sanchez
Check out the full episode with Dale Moss below!