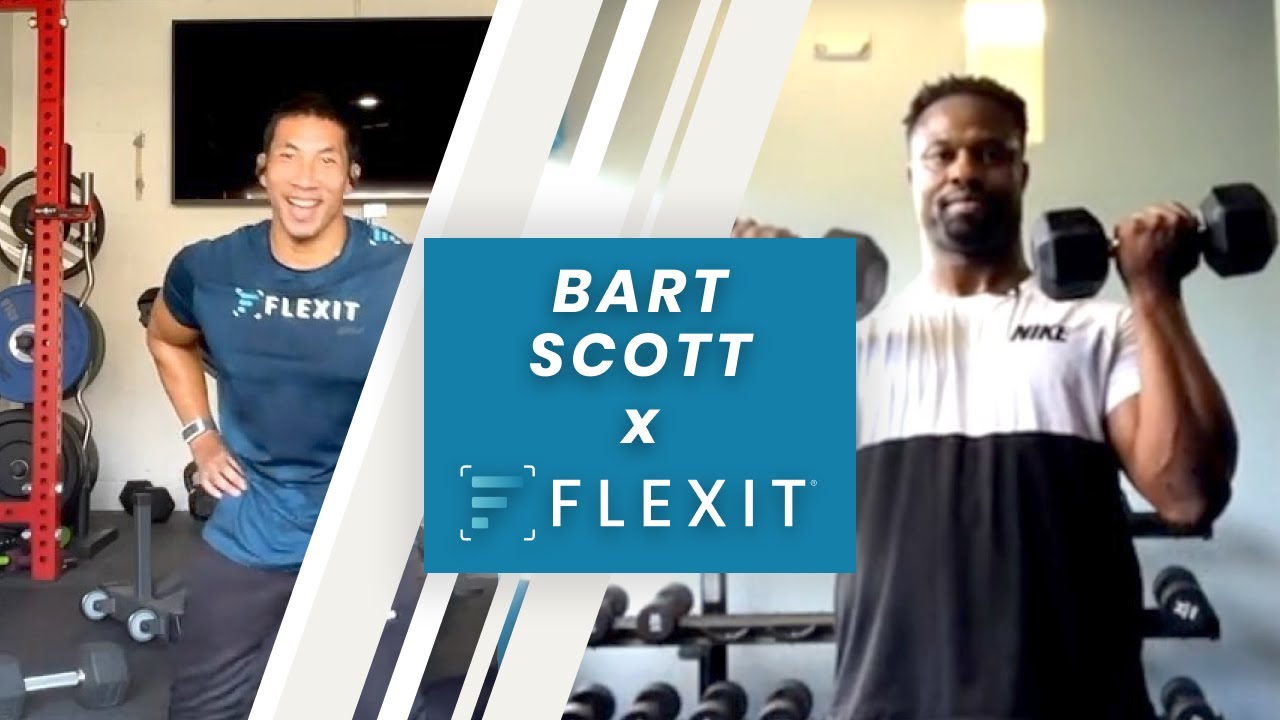 Bart Scott, the former starting linebacker for the Baltimore Ravens and New York Jets, embodies the American dream backed by a strong work ethic. After going undrafted in the 2002 NFL rookie class, Scott impressed the Ravens coaches and staff to the point where he played in every game his rookie season. This is rather unprecedented for rookies in general, let alone for an NFL undrafted free agent (UDFA) signing.

Scott was a versatile defender who totaled 747 combined tackles, 27 passes deflected, and 25 sacks. Following his eleven-year NFL career, Bart Scott entered the media as an NFL analyst for CBS. Scott currently co-hosts the Bart & Hahn ESPN Radio show.

In addition to his NFL heyday, and on-air talents, Bart Scott joined the FlexIt community and represented that it's possible to work out with a Virtual Personal Trainer Wherever, Whenever®.
1st & 10:

🏈 Bart Scott appeared on Total Nonstop Action Wrestling (TNA), where he took on Kurt Angle!
🏈 Bart Scott has his jersey retired by his alma mater Southeastern High School; Scott also regularly donates to their athletic program.
🏈 Scott made the Pro Bowl and was named second-team All-Pro in 2006.
Check out Bart Scott's FlexIt experience!