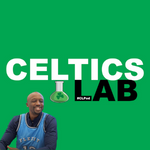 Nineteen-year NBA veteran, and current Head of Athletic Performance for FlexIt, Jason visited the Celtics Lab podcast on February 26, 2022. 'The Jet' enthusiastically shared a glowing review for FlexIt's Virtual Personal Training platform.
Jason Terry likened FlexIt's accessibility to his experience working with professional trainers during his professional career in the NBA. Justin Quinn, the host of Celtics Lab also shared his experience using the FlexIt platform by highlighting how great of a workout he received.
Since joining as FlexIt's Head of Athletic Performance in early February, Jason Terry has represented the #1 Virtual Personal Training platform well!

Check out the clip below!