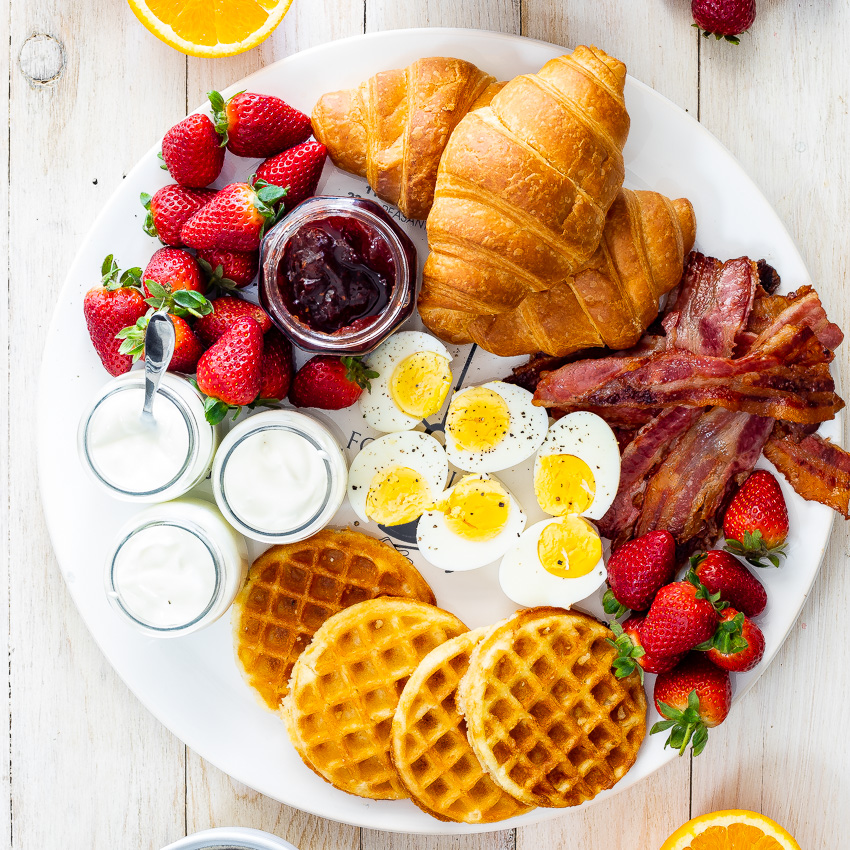 Breakfast is the most important meal of the day! Despite its reputation, studies have shown that 50% of people skip out on the meal that's intended to start the day off strong. There are many benefits to this meal, and it's important to keep them in mind before you step out the door!
Fuel for an Empty Tank
Skipping breakfast may save a few minutes initially, but the inevitable crash will backfire!
Eating breakfast will naturally wake your body up in the morning and prevent fatigue later in the day
Breakfast Improves Brain Power
For kids, eating breakfast helps to improve memory, increase alertness, enhance concentration, enable problem-solving, increase test scores, and stabilize mood.
All the same, benefits apply to adults, so make sure to keep your brain on breakfast!
The Nerdy Side of Breakfast
Breakfast-eaters get more fiber, calcium, vitamins A and C, zinc, and iron in their diets!
Popular breakfast options include whole-grain and protein-packed cereals, fat-free and low-fat milk and yogurt, fruit, and 100 percent fruit juice.
Breakfast Can Balance Weight
Adult breakfast skippers are at greater risk for obesity and marginal weight gain, while those who eat breakfast regularly tend to have more balanced weights.
Eating breakfast helps one feel full earlier and longer. This decreases the likelihood of poor eating habits throughout the day.
Breakfast is Better for the Body!
Those who skip breakfast tend to have higher blood cholesterol levels—a risk factor for heart disease.
Common breakfast foods tend to be rich in fiber, which helps improve digestion.
The most common consumer breakfast foods contain dairy products that are rich in vitamin D – this helps build and maintain strong bones!
Popular breakfast foods such as whole-grain cereals and bread, dairy products, and fruit help reduce the risk for metabolic syndrome, a condition linked to obesity, type 2 diabetes, and increased risk for heart disease.
Don't skip breakfast! It truly is the most important meal of the day. Even if it's something small, a nutrient-rich breakfast sets the tone for a healthy day!