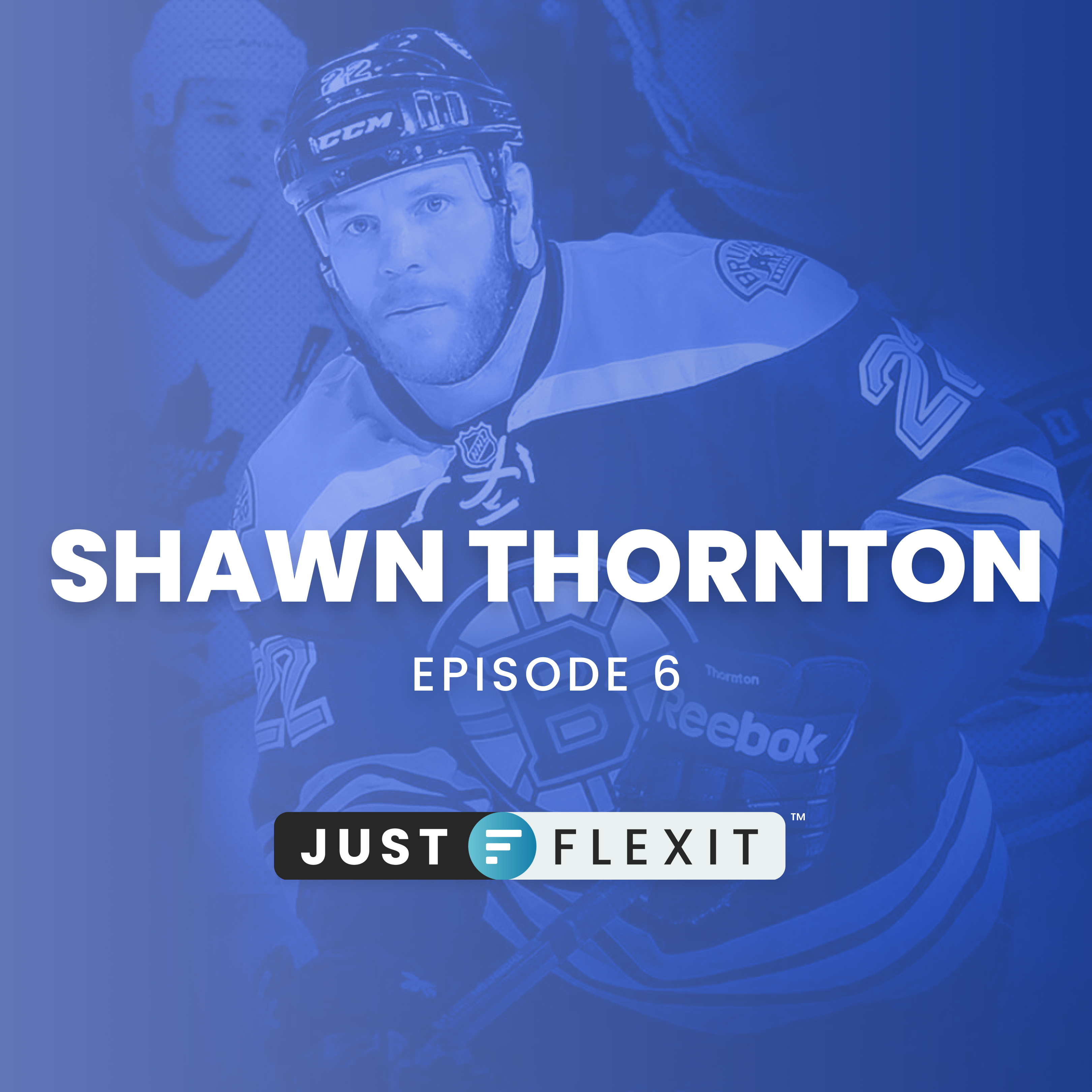 Shawn Thornton is a former professional hockey player with over twenty years of experience between the AHL and NHL. In the NHL, Shawn played for the following franchises: Florida Panthers (2014-15 to 2016-17), Boston Bruins (2007-08 to 2013-14), Anaheim Ducks (2006-07), and Chicago Blackhawks (2002-03 to 2005-06).

Following his lengthy career, joined the Florida Panthers executive staff as the Chief Commercial Officer, overseeing the team's community relations, corporate communications, game presentation, and corporate partnership departments.

Shawn joined Just FlexIt™ to discuss the newest partnership between the Florida Panthers and FlexIt, his early career struggles, family and career values, and much more. Shawn also expressed his interest in serving the community and shared how both the and the Florida Panthers make concerted efforts to do so.
Telly Award for Panther Uncaged

On the Ice:
🏒 Shawn Thornton is a two-time Stanley Cup champion (2007, 2011) with the Anaheim Ducks and Boston Bruins respectively.

🏒 Thornton is the only player in professional hockey history to begin his career after expansion and play in over 700 NHL games and 600 American Hockey League games.

🏒 He founded the Shawn Thornton Foundation (@ThorntonFDN) in 2013 and serves as the Foundation's President and Director.

Host: Austin Cohen (FlexIt Founder & CEO) and Justin Turetsky (Founding Team & COO)
Guest: Shawn Thornton
Producer: Eddie Sanchez