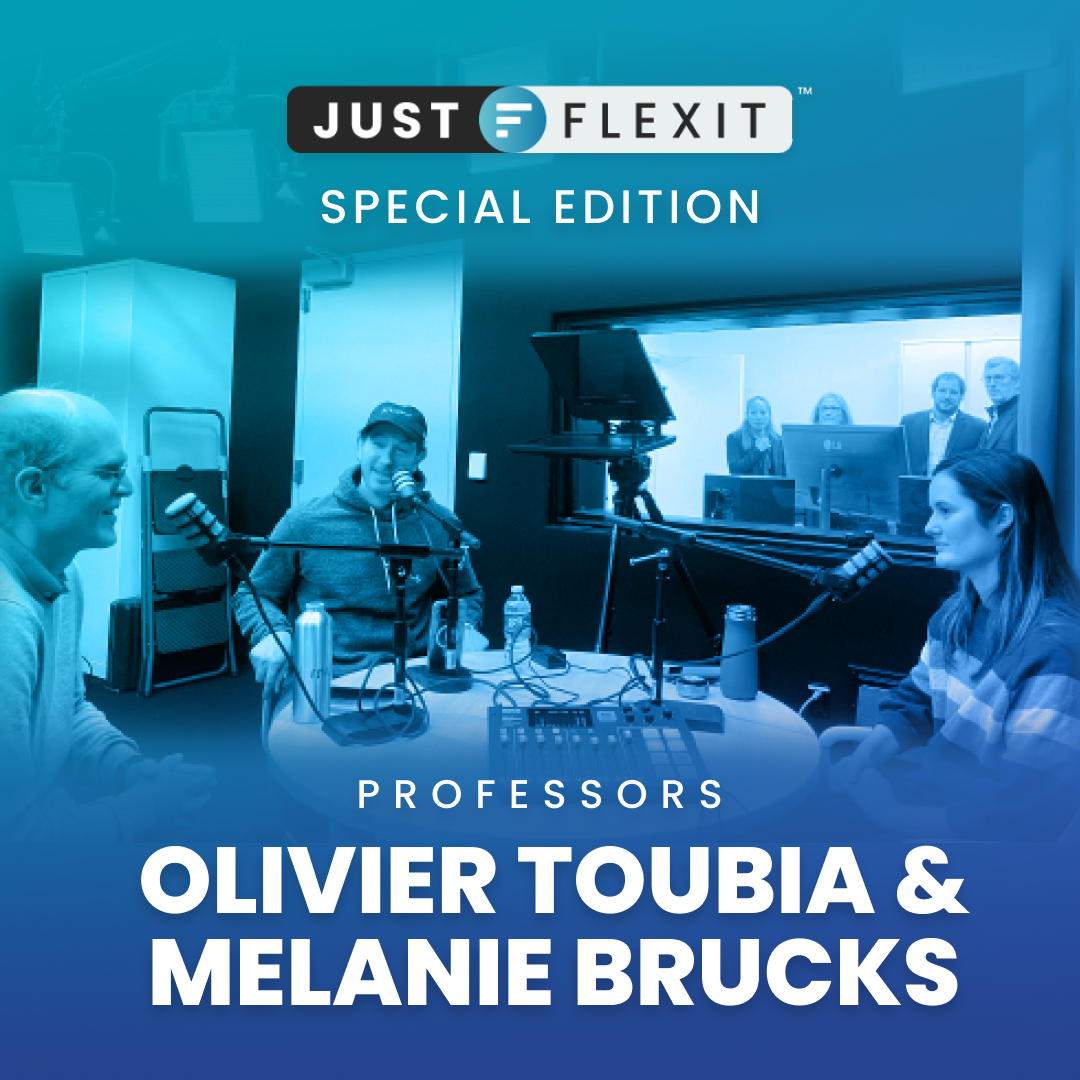 An extraordinary episode of Just FlexIt™ has hit the airwaves! Austin Cohen was joined by Professor Olivier Toubia, PH. D., and Professor Melanie Brucks, PH. D. at the Columbia Business School recording studio to take part in an engaging and informative conversation about their respective research processes, and topics like communication and behavior.

Both of these individuals hold great meaning to FlexIt, and Austin specifically,  as past instructors of his at Columbia Business School. FlexIt has collaborated with Professor Melanie and Professor Oliver on numerous projects centered around FlexIt's inception, brand refocusing, and growth.
Class in Session:
🏫 Professor Olivier Toubia, Ph.D. is the Glaubinger Professor of Business at Columbia Business School.
🏫 Professor Toubia has won several awards, including the John Little award (twice), the Bass award, the John A. Howard award, and the Don Lehmann award.
🏫 Professor Melanie Brucks, PH. D. is the Assistant Professor of Marketing at Columbia Business School.
🏫 Professor Brucks, PH. D. received her Ph.D. from Stanford Graduate School of Business!


Next Up:
[2:16] – Respective Professor Backgrounds
[6:46] – Respective Research Processes
[17:09] – Negative of Eye Contact in Relation to Virtual Communication/Work
[19:49] – Relating Professor Brucks' Research to FlexIt
[29:54] – How Harvard Business Review is Used by Professor Toubia
[33:04] – Peer Review Process and How This Ties to FlexIt
[42:31] – What's Next?


Host: Austin Cohen (FlexIt Founder & CEO)

Guest: Professor Olivier Toubia, PH. D. & Professor Melanie Brucks, PH. D.

Producer: Eddie Sanchez