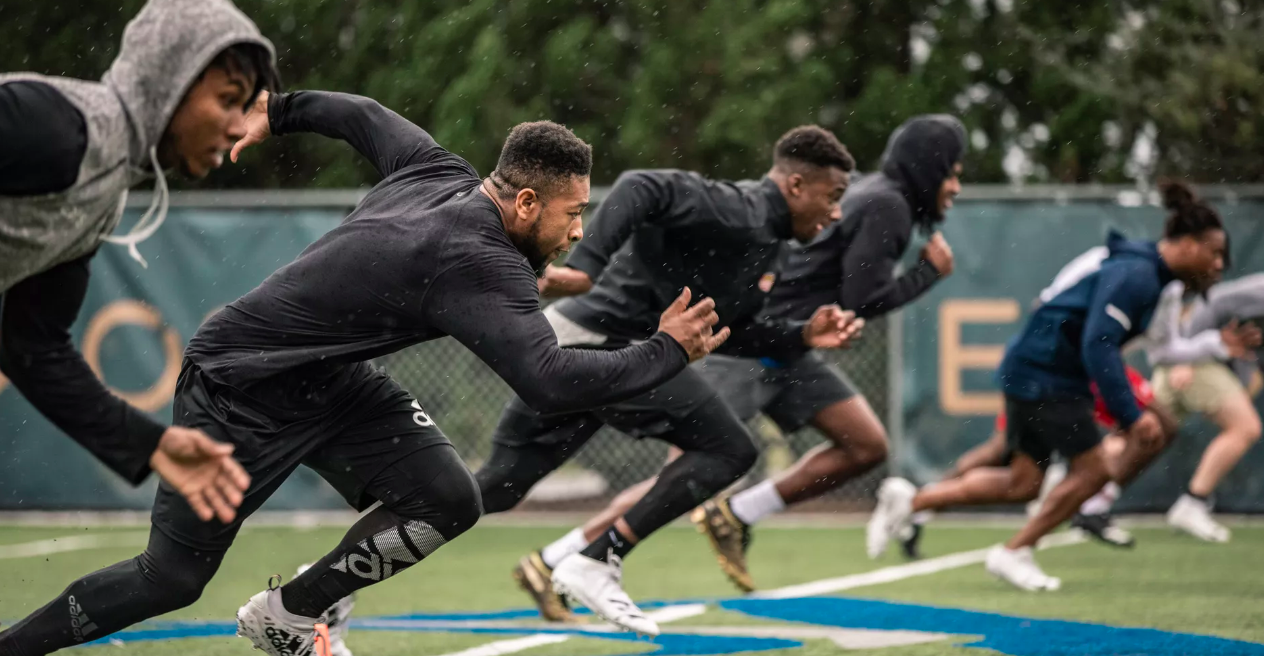 IMG Academy is a prestigious boarding school for elite athletes and students. IMG tailors its training to the specific sports they offer. These sports include Soccer, football, baseball, and basketball.
Soccer
Athletes receive technical instruction, intensive drill sequences and practices, position-specific training, and off-field training that includes movement, strength, nutrition, vision, and mental conditioning. Athletes can customize their program to best fit their needs and accomplish their goals.
Football
Athletes can receive a rigorous training program custom to individuals and solely focused on peak performance at the NFL combine and pro days, on-field work with position-specific coaches with NFL experience as player or coach, performance training in speed, strength, agility, nutrition, interviewing, and high-performance mindset, mock combines, and full support from IMG coaches, trainers, and specialists. IMG's customized training programs, expert coaches and specialists, professional-grade facilities, and overall convenience will help prepare athletes to take their game up a notch.
Baseball
Athletes can receive position-specific training, HiTrax measurements, and video capture analysis, strength training, MLB mindset, and mental conditioning, media training and personal brand building, vision training, nutrition training, and physical therapy. IMG has produced plenty of top players in the MLB over the years including 58 all-star selections, 40 first-round picks, and even four #1 overall picks.
Basketball
Athletes can either receive NBA pre-draft training, NBA off-season training, or Collegiate training. NBA pre-draft training has helped over 60 players get drafted into the NBA. Offseason training allows players to design a specific program that best fits their goals and needs, and Collegiate training entails elite coaching and on-court training to allow one to step up their skills through the program,
IMG's team of expert coaches, performance specialists, and athletic trainers design and develop custom plans to meet every athlete's individual goals.