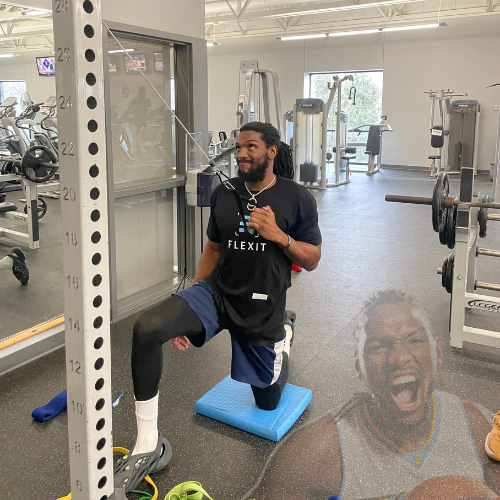 Kenneth Faried, aka the Manimal, is a professional basketball player that embodies heart and hustle on the hardwood. With eight years of NBA experience, including seven with the Denver Nuggets, he has proven to be a leader for Grand Rapids Gold this NBA G League season. 

Kenneth Faried is a long-time fan favorite; often recognized as "your favorite player's, favorite player," given his reputation for being a hardworking teammate. Faried offered FlexIt an exclusive interview during a Gold practice, where he touched on his fitness background, his NBA career, and the 2021-2022 NBA G League season for the Grand Rapids Gold.

Fast Break:

🏀 Kenneth Faried first earned The Manimal moniker from his NCAA basketball career total of 1,673 rebounds – the most career rebounds for an NCAA Men's player since 1972.

🏀 Kenneth earned a Gold Medal for the United States, in the 2014 World Cup.

🏀 While attending Morehead State University, Kenneth Faried earned Ohio Valley Conference (OVC) Player of the Year, and OVC Defensive Player of the Year, two and three times respectively. 

Listen to Kenneth Faried's exclusive interview with FlexIt!
Kenneth even flexed his FlexIt shirt!