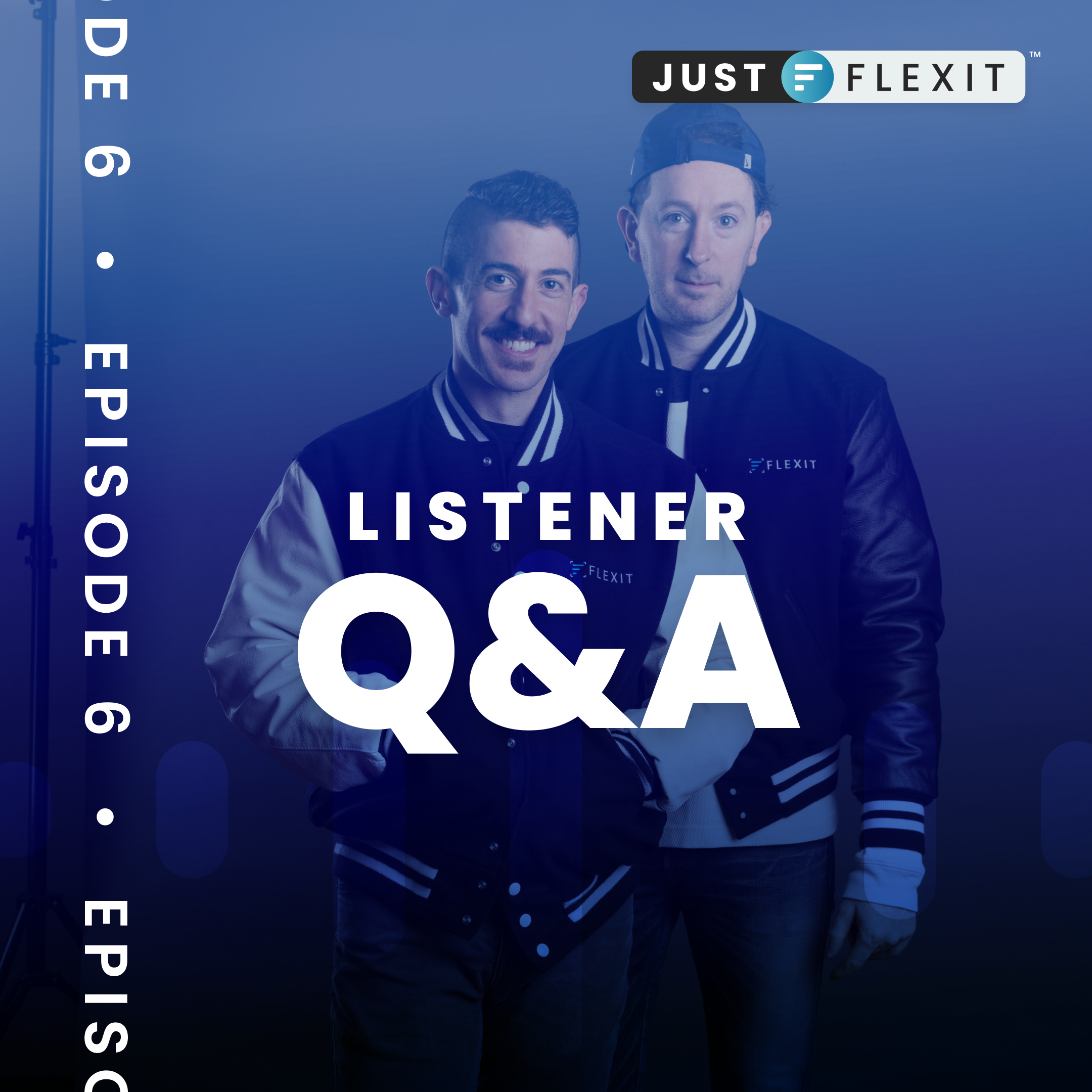 In this episode of Just FlexIt™,  Austin Cohen, FlexIt founder and CEO, and Justin Turetsky, COO and founding team member, join forces to bring you answers to everything FlexIt! Many of our listeners have asked to hear from us about what we are doing at FlexIt and how the company has been innovating in the digital wellness space, so here it is! We've curated this episode to function as a Q&A where we answer some of the most commonly asked questions that we see from FlexIt users.
This episode also features a guest appearance from Just FlexIt™ assistant podcast producer, Lexi Berg, a former Division I softball player, and current team member at FlexIt. Alongside Lexi, Austin and Justin peel back the curtain on the future of fitness, sharing their vision and insights on how FlexIt is transforming the way we approach exercise, health, and wellness. With topics ranging from cutting-edge technology, to the latest fitness trends, Austin and Justin explore it all, delivering professional knowledge and insights, stemming from their own personal journeys with exercise and wellness.
One of the main conversation points within this episode is in regards to FlexIt's new AI powered coaching tool, "Wellness buddy", and how this new initiative has the potential to transform your fitness and well-being with FlexIt. Justin shares how he has interacted with this new AI coaching tool, and the tangible benefits that he has experienced in utilizing this new feature of FlexIt. Not only does this new FlexIt coaching tool utilize the latest AI technology, but it also can be personalized to best suit your preferences and goals as a FlexIt user.
Whether you're a fitness fanatic, a tech enthusiast, or someone just starting their fitness journey, this episode is full of expert tips, and the inspiration you need to make the most out of your fitness adventures with FlexIt. Learn about future projects at FlexIt and how we continue to change the landscape of the fitness industry in this edition of Just FlexIt™!