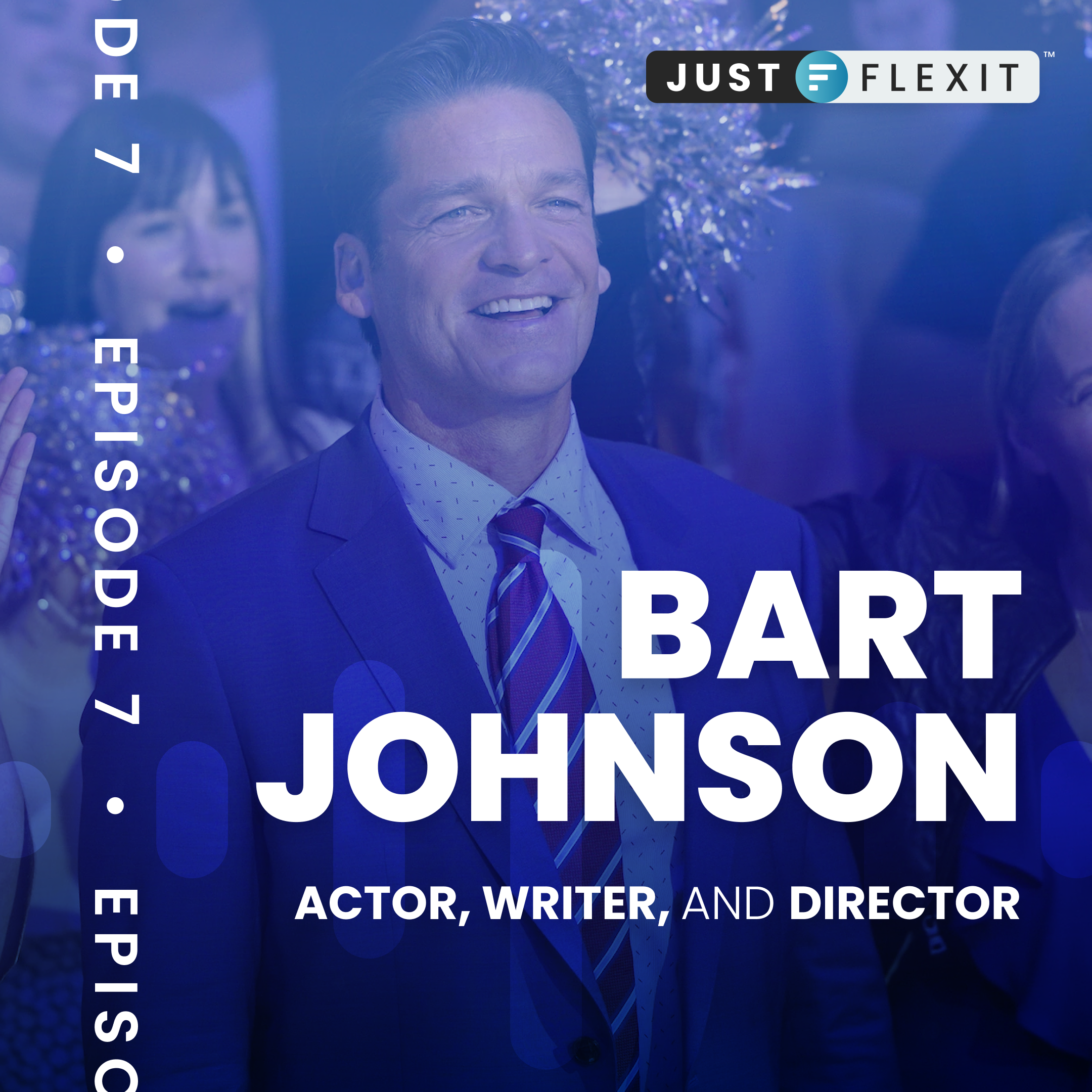 We're back with another exciting episode of the Just FlexIt™ Podcast! Our special guest, the talented actor, writer, and director Bart Johnson, takes center stage in a captivating conversation that's sure to leave you motivated and inspired. You probably know him from his incredible work in the High School Musical series as Coach Bolton, or from his many other projects and collaborations across film and television. But, what you might not know about Bart, is that he holds an unwavering commitment to his own fitness and well-being. Bart has been an avid FlexIt user and partner who utilizes our interconnected health platform to reach his health and wellness goals, whether he's on set or at home. In a world where balancing a demanding career with a healthy lifestyle can seem like such a difficult task, Bart Johnson serves as an example of what's possible through consistency and resilience.
Life In Hollywood
In this exclusive episode, Bart invites us into his fascinating career in Hollywood. He shares stories and insights from his experiences as an actor, giving us a glimpse into the hard work required to succeed in such a competitive and evolving industry like film and television. Perhaps the most captivating part of Bart's story though is his enthusiastic personality and boundless motivation. As you listen, you'll discover that Bart's journey is a testament to the power of persistence, dedication, and the ability to adapt to life's challenges. His stories are filled with valuable lessons and insights for anyone striving to achieve their dreams. His energy is contagious, and his insights are sure to leave you with a newfound determination to tackle your own goals, whether they're fitness-related, career-driven, or personal milestones.
Acting and Directing
Bart Johnson made his acting debut in the late 1990s, and over the years, he has built an impressive resume. While he has appeared in numerous television shows and films, it was his role as Coach Bolton in the popular Disney Channel franchise, "High School Musical," that catapulted him to fame. His portrayal of the supportive and dedicated coach won the hearts of audiences worldwide. In addition to his work in "High School Musical," Bart Johnson has had  roles in various television series, including "Hyperion Bay", "Criminal Minds", and "CSI: Miami." 
While Bart Johnson has enjoyed a successful acting career, he has also ventured into the world of writing and directing. His ability to transition from being in front of the camera to being behind it is a testament to his passion for storytelling and filmmaking. One of his notable directorial achievements is a project he talked very highly of doing alongside his brothers, which was a short film titled "The Run". This short film was written and directed by Bart in 2008, and was shot entirely on 35 mm film in Mexico. It is a story based on Bart's real life experiences with his two brothers, Adam and Brad Johnson, and their time spent in the fishing village of Erendira, Mexico.
Family Values
Beyond his professional life, Bart Johnson is a devoted family man. Despite the demands of his career, Bart Johnson talks about how he always places his family at the center of his life, and that he isn't just a successful actor, but also a loving husband and father. He is married to Robyn Lively, an accomplished actress in her own right, who he speaks very highly of in talking about their many collaborations as artists. Their strong family bond is evident in their work on "Strong Father, Strong Daughters" and other collaborative projects. Johnson's commitment to his family and his ability to balance his career with his personal life serves as a blueprint for those looking for greater professional life balance. His ability to balance a thriving career with a fulfilling family life serves as a reminder that success isn't just about professional achievements, but also about personal fulfillment.
Tune In and Get Inspired
Be sure to tune in to this episode featuring Bart Johnson and discover the wealth of knowledge, inspiration, and wisdom he brings to the table. Whether you're an aspiring actor, a fitness enthusiast, or simply someone looking for motivation and positivity, Bart's stories and insights are sure to leave an impression. Streaming now on Spotify and Apple Podcast!