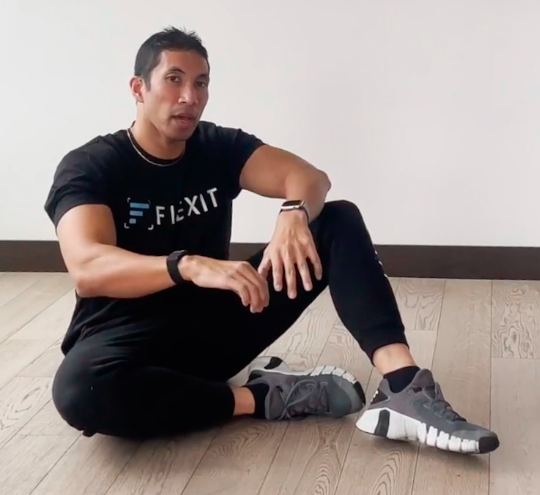 Ebenezer Samuel, C.S.C.S, FlexIt's Head of Training & Innovation and Fitness Director of Men's Health, joins The Next Rep™ to share some important health and wellness tips that can be completed Wherever, Whenever®. These simple-to-follow exercises are designed to be low lift opportunities to consistently improve one's health and wellbeing.
Don't forget those abs! Support your abdominal and general upper-body strength with the Inch Worm. This movement will get your blood flowing and strengthen your core and shoulders. Add this to your routine to consistently target your abs and shoulders.
Check out Eb's latest Flex below!