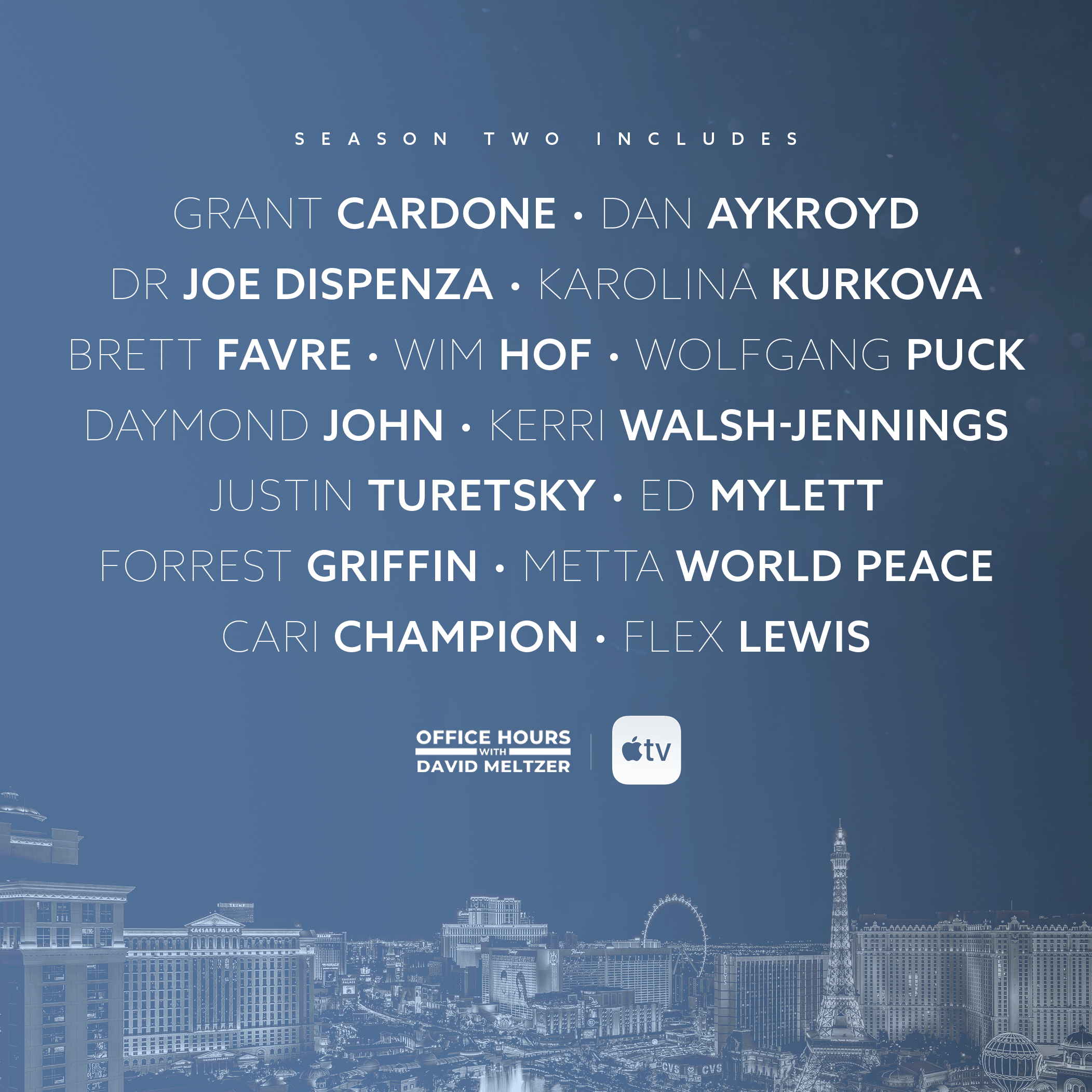 David Meltzer is the Co-founder of Sports 1 Marketing and formerly served as CEO of the renowned Leigh Steinberg Sports & Entertainment agency, which was the inspiration for the movie Jerry Maguire.
The second season of David Meltzer's "Office Hours" premiered on June 17, 2022, on Apple TV. Meltzer shared, "It's my mission to create content that gives entrepreneurs the tools to be their best, and I can't wait to share this new season with the world." With a stacked roster of guests in season two, "Office Hours" is set for another strong season.
FlexIt's very own Justin Turetsky (Founding Team & COO) is joining a second episode of David Meltzer's "Office Hours" this Friday on August 12 2022. This is yet another monumental appearance for Turetsky, as the FlexIt brand will be showcased on the Apple TV program.
Tune in on Apple TV to catch Justin Turetsky on episode 4 of David Meltzer's "Office Hours".