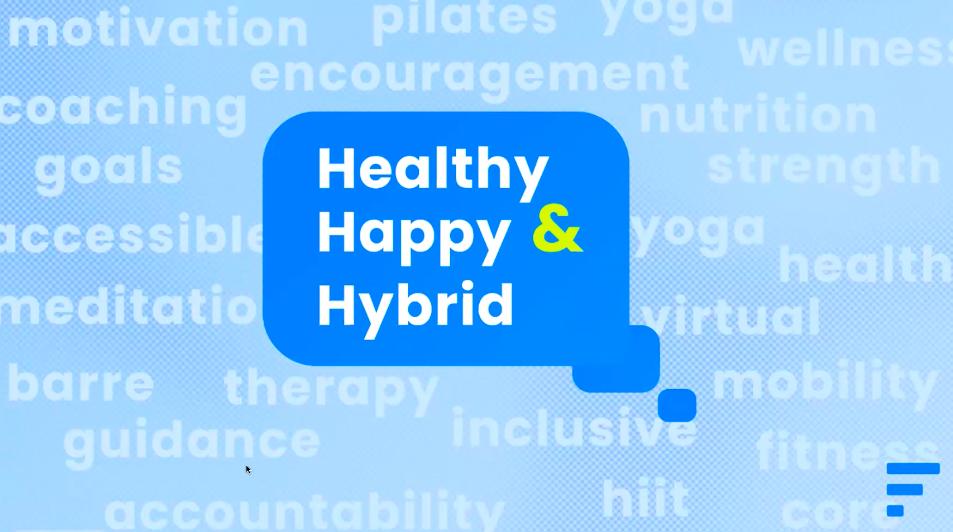 Happy, Healthy, & Hybrid, a FlexIt Webinar production, is a discussion hosted by Justin Turetsky (Founding Team & COO of FlexIt). Justin was joined by Ruth Penfold-Brown (teacher, coach, and Fractional CPO Advisor – Formerly Shazam), and Eb Samuel, C.S.C.S (Fitness Director at Men's Health).
New research reveals what employees want from their post-pandemic workplace – not only are they looking for hybrid working models, they are looking for benefits such as wellness programs to keep them engaged, empowered, and connected. In this fireside chat, Justin Turetsky, Ruth Penfold-Brown, and Ebenezer Samuel, discuss the importance of providing employees with access to nutrition, fitness, physical therapy, and mindfulness programs. Learn from the experts about best practices and acquire new ideas on how to build a happier, healthier, and more connected workforce – no matter where they are.
Check out the full recording of the Webinar below. For more information about FlexIt's corporate wellness offerings, reach out to info@flexit.fit.