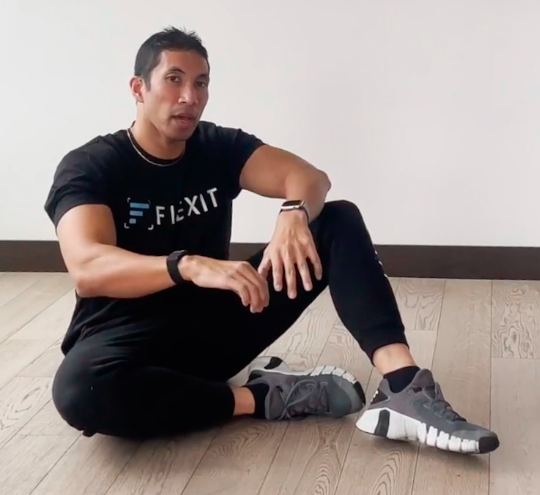 Ebenezer Samuel, C.S.C.S, FlexIt's Head of Training & Innovation and Fitness Director of Men's Health, joins The Next Rep™ to share some important health and wellness tips that can be completed Wherever, Whenever®. These simple-to-follow exercises are designed to be low lift opportunities to consistently improve one's health and wellbeing.
The back is very important (huge understatement)! This lower back stretch will improve the three main functions of your body. Your hip flexors will become activated, your back will be trained to understand that arching is okay, and there will be a decrease in day-to-day back pain. Try this stretch out today and support your lower back consistently.
Check out Eb's latest Flex below!