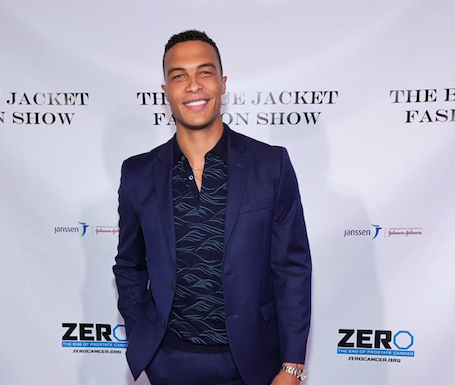 Dale Moss is a former wide receiver who was a member of the Green Bay Packers, Tampa Bay Buccaneers, Chicago Bears, and Carolina Panthers in the NFL. Dale Moss also played for the LA Kiss in the Arena Football League.
Dale Moss' reach extends far beyond athletics. Dale Moss was crowned one of The Bachelorette's season 16 winners. Dale Moss was selected as the winner by Clare Crawley. His athletic background and media presence were on full display as he interviewed Hall of Famer Terrell Owens while representing FlexIt.
Check out the interview between Dale Moss and Terrell Owens!

1st & 10:
🏈 Dale Moss serves as a Global Ambassador for the Special Olympics.

🏈 Dale Moss played basketball at South Dakota State University for four seasons, and only played football for one!

🏈Moss' philanthropic endeavors extend to working with The Tiger Woods Foundation, Wounded Warriors Project, and NFL Play 60.