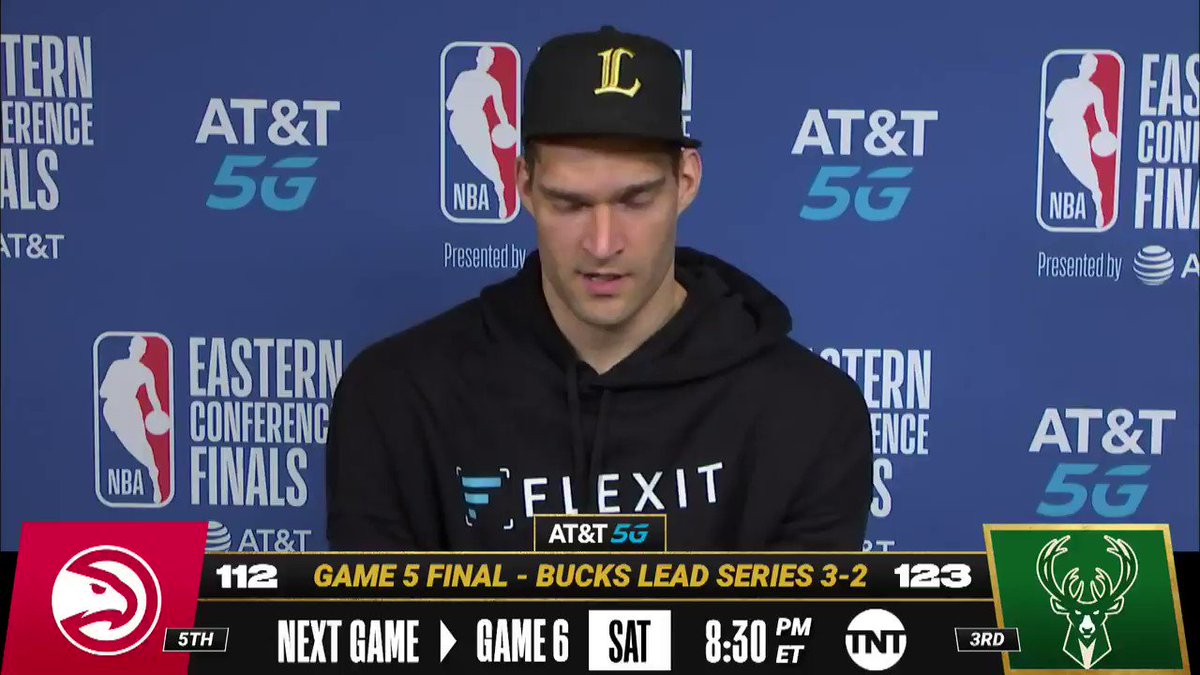 Brook Lopez is a fourteen-year NBA veteran, who is currently a member of the Milwaukee Bucks. He has played nine seasons with the Brooklyn Nets, one with the Los Angeles Lakers, and most recently completed his fourth with Milwaukee. Brook Lopez attended Stanford University, and his brains match his athletic ability, to shine on the court.
Brook Lopez successfully adapted his playing style over the years to fit the modern playing style that is currently in the NBA. During Game 5 of the Eastern Conference Finals, Brook Lopez scored 33 points, and had seven rebounds and four blocks, leading his team to victory. This was a breakout game in the most opportune of times, and following this performance, he flexed his FlexIt hoodie during the post-game interview! The Milwaukee Bucks eventually were crowned NBA champions that same season.
The 2021 – 2022 NBA season was a difficult one for the frontcourt star. He managed to play in only 13 regular season games due to back injuries. He, like the Bucks' fans themselves, will be hoping that a strong offseason dedicated to fitness and wellness enables him to perform well this upcoming season.

Fast Break:

🏀 Brook's accolades include the 2021 Championship, 2013 All-Star appearance, 2020 All-Defensive Second Team, and 2009 All-Rookie First Team.

🏀 Brook Lopez has a twin brother named Robin Lopez who also played basketball with him at Stanford University, and is also a fourteen-year NBA veteran.

🏀 In the 2015 NBA season, Brook Lopez averaged 0.2 three-point attempts per game. The following season he was taking 5.2! Talk about flexibility as a quick adapter!

Check out the throwback to Brook Lopez's post-game interview, where he donned the FlexIt hoodie!