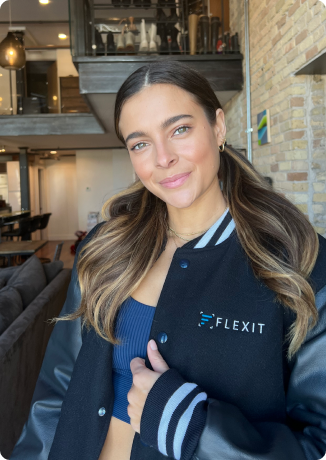 Ally Courtnall is a former two-sport athlete from the University of California, Los Angeles, where she competed in women's soccer and track. Ally was a key contributor to the UCLA Bruins on the soccer field. In 2013, her team won the NCAA Championship, and she was named the Most Outstanding Defensive Player of the Tournament.
Courtnall is now a model under the Elite Model Management roster, and she was featured in the 2021 Sports Illustrated Swimsuit issue. In addition to her successes on and off the field, Ally Courtnall is a mental health and wellness advocate through her own brand Dual Citizen.

On the Pitch:
⚽ Ally comes from a family of athletes; both father and uncle played in the NHL.
⚽ Her mom, Paris Vaughan, is an actress, and her grandmother, Sarah Vaughan, is a four-time Grammy Award-winning Jazz singer.
⚽ UCLA's 2013 NCAA Championship, was their first in school history for women's soccer!
Check out Ally's FlexIt experience!