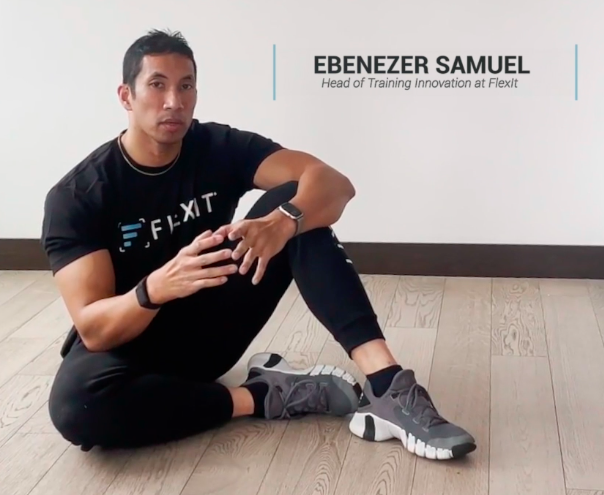 Ebenezer Samuel, C.S.C.S, FlexIt's Head of Training & Innovation and Fitness Director of Men's Health, joins The Next Rep™ to share some important health and wellness tips that can be completed Wherever, Whenever®. These simple-to-follow exercises are designed to be low lift opportunities to consistently improve one's health and well-being.
Working hard is just that, hard work. This can be tiresome for your brain activity, and poor posture can be taxing on your physical self as well. With an open-book stretch, you can take the necessary steps to target your shoulders and chest to loosen them up from the daily grind.
Check out Eb's latest Flex below!