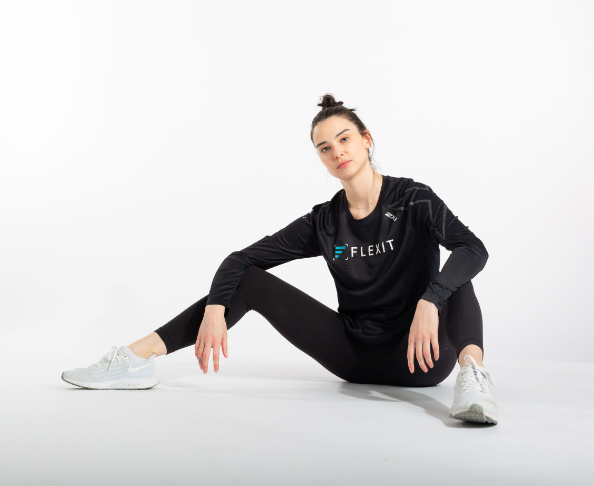 FlexIt offers a variety of health and well-being modalities that users can enjoy Wherever, Whenever®. Whether it be fitness sessions from the comfort of your own home or personalized nutrition plans from our registered nutritionists, the options truly are countless. Perhaps the most versatile of FlexIt's offerings is Connected Training™.
How Does It Work?
Connected Training™ is one of FlexIt's many offerings that allow you to stick to your fitness regimen Wherever, Whenever®. In this offering, you will meet with your trainer monthly to set goals and prepare a routine that your trainer builds and sends to you. You will complete these workouts over a month, and after that, you will meet with your trainer again and repeat the process.
What You Get:
A free 30-minute virtual session with one of FlexIt's elite trainers to review your progress and set your goals

16 personalized workouts (4 each week) for you to complete

24/7 customer service to help you with any problems or respond to any of your questions


Your trainer will also be available to reach out throughout your Connected Training™ plan to help with any of your lingering questions.
Benefits of Connected Training:
FlexIt as a whole takes fitness and well-being to new heights by truly allowing you to achieve your goals, no matter your location or limitation. Connected Training™ takes this concept a step further by allowing you to complete your workouts on your own time. Meeting with your trainer is always virtual, so you will always be able to find a time to set up a meeting. Furthermore, there is no need for equipment or a lot of space; your trainer will be able to work with whatever you have available. Since all workouts are designed by you and your trainer specifically for you, you never have to worry about workouts that don't fit you. Finally, Connected Health™ is supposed to be done at your own pace, so you can keep fitness in your schedule no matter how busy you are.
Check out FlexIt's Connected Training™ offering below: https://flexit.fit/virtualpt/connected-training.php