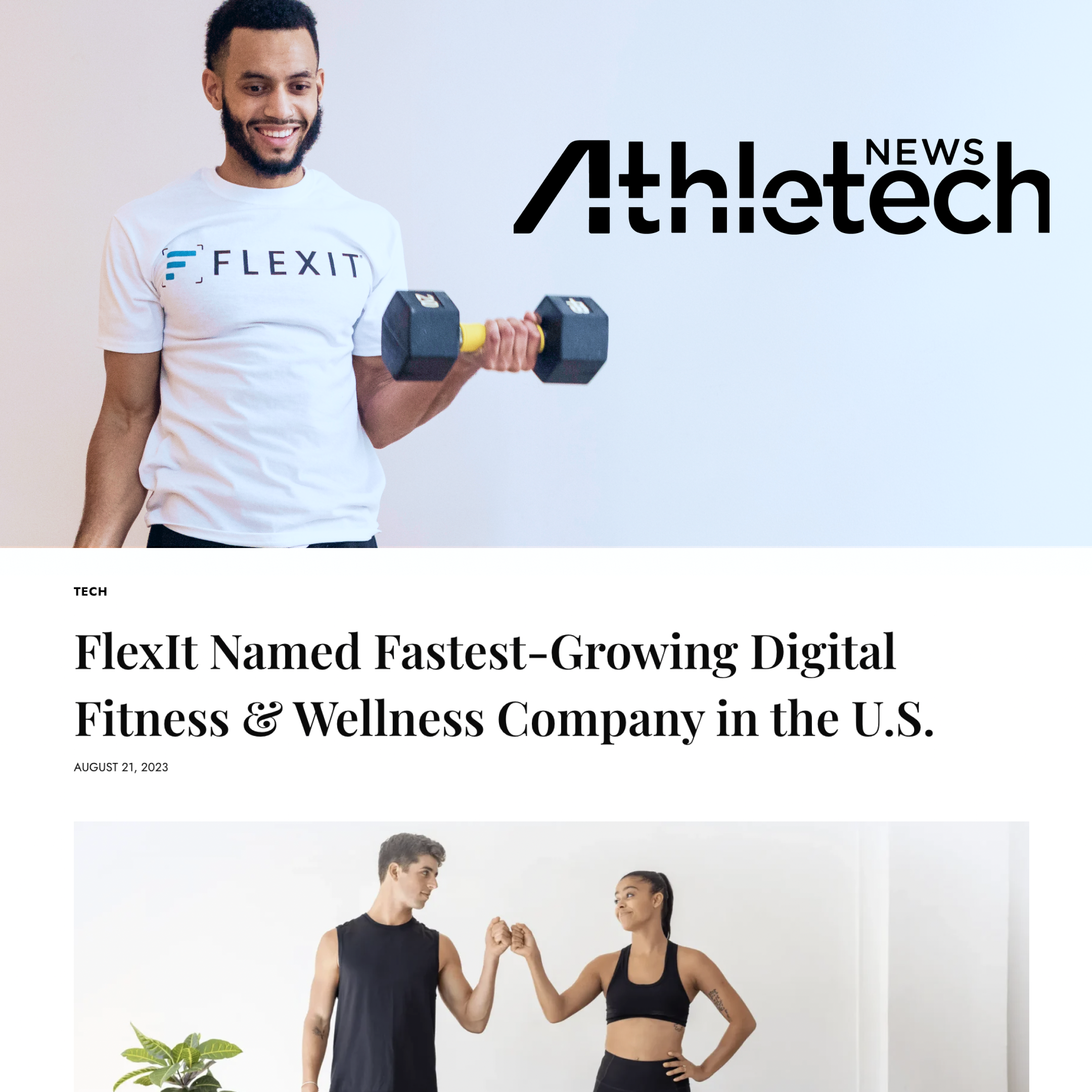 In the rapidly evolving landscape of digital health and wellness, FlexIt has emerged as a trailblazer. Athletec News has recognized our interconnected health platform for its virtual, one-on-one approach to fitness and physical therapy. Ranking at #140 on the 2023 Inc. 5000 fastest growing companies list, FlexIt's success is a reflection of its commitment to innovation, customer satisfaction, and transforming the way we approach personal fitness. As the world increasingly embraces digital solutions for health and fitness, FlexIt has continued to stand at the forefront, offering virtual, personalized coaching that connects users with expert trainers and coaches. This innovative approach has not only gained us widespread recognition, but has also solidified FlexIt as a driving force in the industry.
Inc. 5000 Recognition:
The Inc. 5000, a highly respected annual ranking by Inc. Magazine, serves as a benchmark for growth and success within the business world. FlexIt's remarkable accomplishment of securing the #140 position on this prestigious list speaks volumes about the company's dedication to excellence. By measuring revenue growth over a three-year period, the Inc. 5000 highlights FlexIt's impressive trajectory and highlights its status as a market leader.
A Visionary Approach to Growth:
Justin Turetsky, FlexIt's COO & founding team member, emphasizes the company's commitment to innovation. Turetsky's insights shed light on FlexIt's evolving offerings, including the introduction of new services like health coaching and immersive coaching experiences. A particularly notable milestone is FlexIt's recent international partnership with LG Electronics.
Unveiling Wellness Buddy:
COO Justin Turetsky also revealed the upcoming launch of an AI-powered coaching and tips tool, aptly named the "Wellness Buddy". This innovative tool is poised to revolutionize health coaching, taking digital wellness to the next level. With FlexIt's track record of innovation, the "Wellness Buddy" promises to be a game-changer, seamlessly integrating advanced AI technology with personalized wellness guidance.
Shaping the Future of Wellness:
FlexIt's journey to its current standing as the top-ranked digital fitness and wellness service on the Inc. 5000 list is a testament to our vision, dedication, and commitment to our users. As we continue to push boundaries, innovate, and transform the fitness landscape, it's clear that FlexIt's influence will continue to grow, inspiring a healthier and more connected future for all.