Episode Description
Kelly Siegel is the CEO of National Technology Management and founder of the Harder Than Life brand, which includes the Harder Than Life Podcast. Siegel is also a motivational speaker, author, boater, and pilot.
As an author, Siegel wrote Harder Than Life: Overcoming Poverty, Addiction, and Violence, which speaks on the demons we as humans may face, and despite individual monetary successes, he covers the worrisome feelings that people share when they carry those demons. His podcast, similar to his book, shares his journey of what it feels like to face your fears to start living your dreams.
In this episode of Just FlexIt™, Kelly Siegel chats with the FlexIt team about his inspiring career, and he touches on his journey from 8-mile Detroit, to the CEO of an IT company and Founder of a motivational brand. Siegel shares the benefits of being thankful each morning, among other amazing tips and insights on how he was able to change his life for the better.
You won't want to miss this fantastic episode of Just FlexIt™ featuring Kelly Siegel!
---
Guests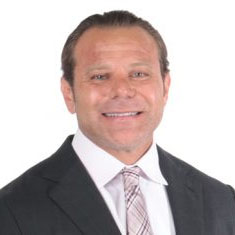 Kelly Siegel
All Episodes
Recommended Episodes
Recommended Episodes
Alexis Wolfe, aka NYC Date Nite, Joins Just FlexIt
Learn more
>
David Meltzer, the Legendary Sports Executive, Visits Just FlexIt™
Learn more
>
Katie Austin joins Just FlexIt™ to share her experience as a model, influencer, and Fitness Professional!
Learn more
>