Episode Description
Jeff Laborde is the President of CENTR, a Fitness company inspired by Chris Hemsworth. He is also the co-founder of the Health brand, Inspire Fitness. Jeff is a Business Executive and entrepreneur, and through his brand, they design & engineer some of the best fitness equipment in the industry for home and commercial use.
Jeff details the success he has earned throughout the fitness industry, in particular, he references the growth his company earned during the COVID-19 pandemic. Along with the hard work and talent of his team, Jeff details the value of having the star-backing of Chris Hemsworth. In this episode of Just FlexIt™, Jeff Laborde joins to participate in a lengthy conversation about his journey in fitness, both as an entrepreneur and his lifestyle. Labrador shares an amazing story of how his partnership with Costco was instrumental to the growth of his company.
You won't want to miss this episode of Just FlexIt™ featuring Jeff Laborde!
---
Guests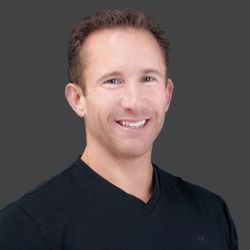 Jeff Laborde
All Episodes
Recommended Episodes
Recommended Episodes
Skyler Cohen Joins Just FlexIt™ to Speak on the Health Care Industry
Learn more
>
NFL Veteran & CEO of Ice Shaker, Chris Gronkowski, Joins Just FlexIt™
Learn more
>
Former Equinox COO, Judy Turchin Joins Just FlexIt™
Learn more
>