Episode Description
Another amazing episode of Just FlexIt™ is live! Austin Cohen and Justin Turetsky were joined by Michael Tannenbaum for a Fintech Special. Michael is the Chief Operating Officer of Brex. He joined the Founding Team in 2017 and has been instrumental to Brex's meteoric rise within the industry.
Before Brex, Michael served numerous roles, including Chief Revenue Officer, with SoFi, the online lender. He has been regarded by numerous publications and has a special relationship with the FlexIt leadership team as former fraternity brothers.
Don't miss another fantastic episode about Michael's esteemed career and the evolution of the FinTech industry.

Three Accounts:
???? Michael Tannenbaum was promoted six times in three-and-a-half years at SoFi, eventually earning the role of Chief Revenue Officer.
🏫 As the former VP of Finance, Tannenbaum negotiated Softbank's record-breaking $1 billion Series E investment.
🏫 Michael's awards include being featured in Forbes 30 Under 30 Finance in 2016, as well as SF Business Times 40 Under 40 in 2017.


Host: Austin Cohen (FlexIt Founder & CEO) & Justin Turetsky (Founding Team & COO)

Guest: Michael Tannenbaum

Producer: Eddie Sanchez
---
Guests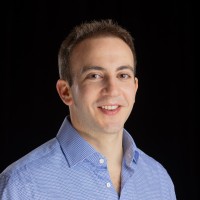 Michael B. Tannenbaum
All Episodes
Recommended Episodes
Recommended Episodes
Bart Johnson, Actor, Writer & Director Joins Just FlexIt™
Learn more
>
Columbia Business School Professors Join a Special Edition Episode of Just FlexIt™
Learn more
>
Jason 'The Jet' Terry, FlexIt's Head of Athletic Performance, Joins Just FlexIt
Learn more
>