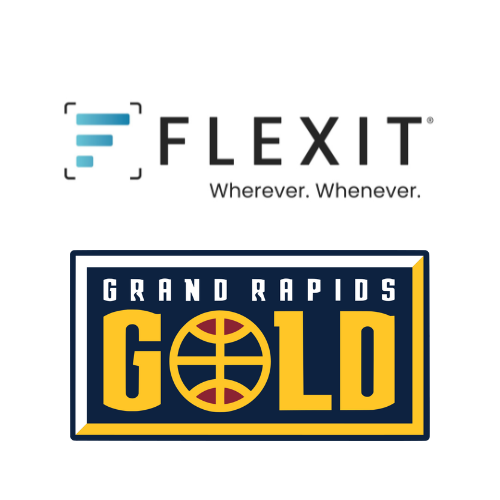 Collin Gillespie
2 Way Contract with the Denver Nuggets

The Nuggets signed Villanova Guard Collin Gillespie to a two-way contract on July 3, 2022. Gillespie appeared in 156 games (125 starts) for Villanova over five seasons and averaged 12 points, 3 rebounds, and 3 assists per game on 42% shooting and 39% from three. He earned the 2021-22 Bob Cousy award as the nation's top point guard, helping guide Villanova to a Final Four run this past season. A tough, gritty playmaker who can score the basketball in a variety of ways ranging from spot-up shooting to taking the ball to the rim off the dribble.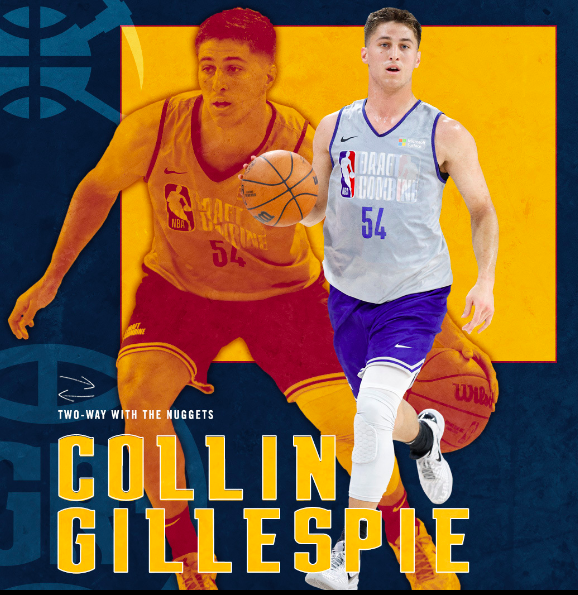 Davon Reed
2-year Standard Contract with the Denver Nuggets

The Nuggets agreed to a two-year contract with Grand Rapids Gold alum Davon Reed. Reed appeared in 48 games for Denver last season averaging 4.4 points 2.3 rebounds and 1.1 assists per game. He is a smart and skilled player that has the potential to thrive as a potential two-way player in the NBA. He is also a good shooter from three-point range and a solid facilitator that can run the point if needed.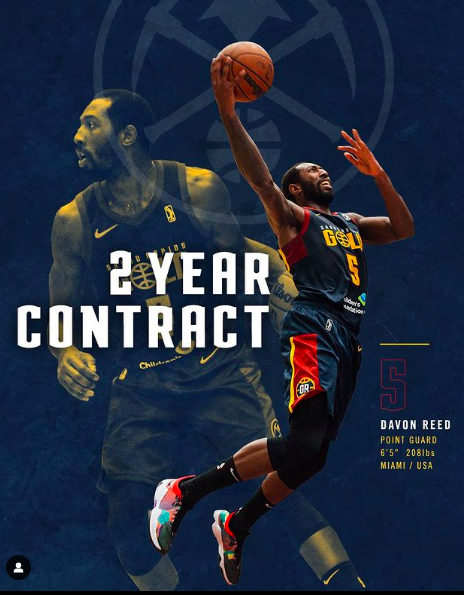 Kellan Grady
Exhibit 10 Contract with the Denver Nuggets

Undrafted Kentucky Guard Kellan Grady signed an Exhibit 10 Contract with the Nuggets. Grady spent his first four years of college at Davidson averaging 17.4 points a game on 36.6% from three-point range, working as the primary offensive option. He transferred to Kentucky for his fifth year where he averaged 11.5 points a game on 41.5% from three. Grady is a skilled combo guard who can score the basketball off the dribble, off of cuts, as well as knocking down three-pointers. He is considered to be both a solid playmaker and defender and is an above-average athlete as well.
Jack White
2 Way Contract with the Denver Nuggets

The Nuggets signed Jack White to a two-way contract on July 19, 2022. He played for the Nuggets 2022 Summer League Team as well as four years at Duke University and two separate stints in the Australian NBL. In his most recent pro action, White played for Melbourne United, appearing in 26 games (23 starts) and averaging 9.4 points and 6.9 rebounds in 23.4 minutes of action per game. He has the skill set that any NBA team would love to have coming off the bench and should provide the Nuggets with some added wing depth.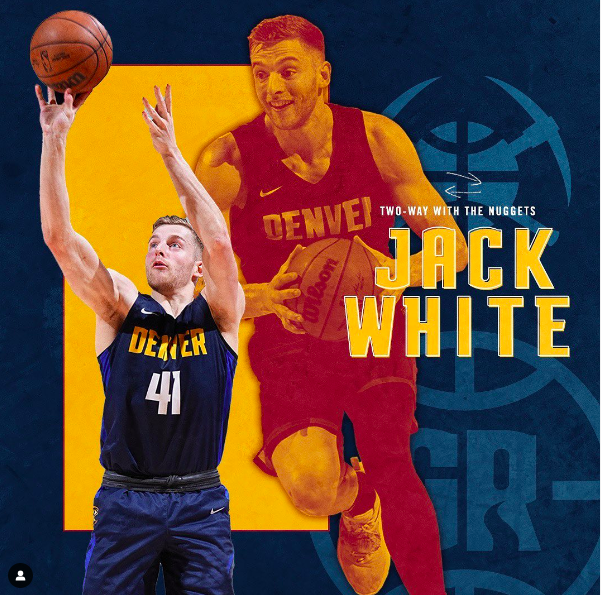 Matt Ryan
Name to Watch!

Ryan was originally signed with the Nuggets as a G League player before getting inking a two-way contract by the Boston Celtics. Last season, he played 30 games combined for the Celtics and Nuggets G League teams, averaging 19.4 points, 3.4 rebounds, and 2.0 assists. He enjoyed a successful stint with the Celtics on their 2022 Summer League Team. He is a name to watch for Boston as they attempt to fill out their roster with minimum contract deals.