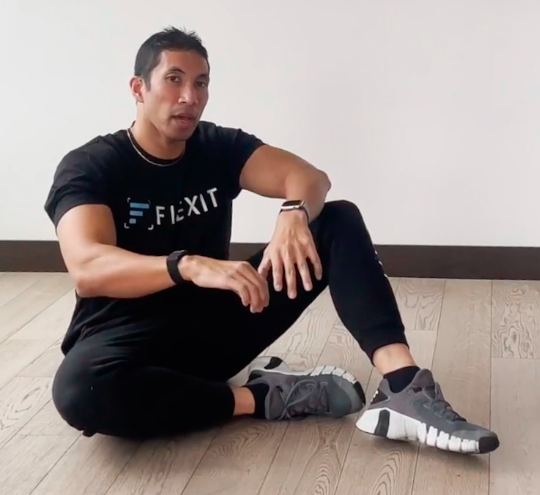 Ebenezer Samuel, C.S.C.S, FlexIt's Head of Training & Innovation and Fitness Director of Men's Health, joins The Next Rep™ to share some important health and wellness tips that can be completed Wherever, Whenever®. These simple-to-follow exercises are designed to be low-lift opportunities to improve one's health and well-being consistently.
The spine is one of the most important structures in the human body. Movements in the spine do not just include bending up and down, many micromovements are surrounding each vertebra. The Cat-Cow is an easy-to-implement stretch that will help decrease back pain and support general back support.
Check out Eb's latest Flex below!