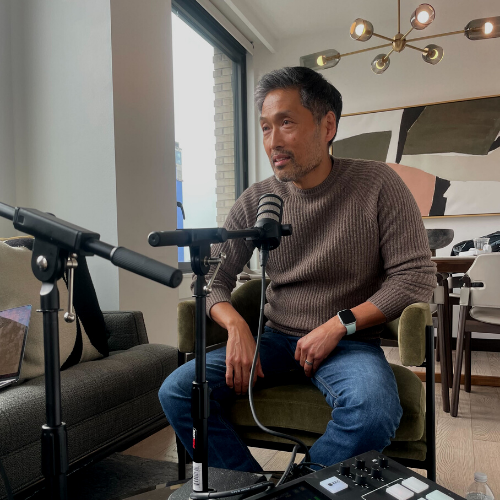 Arlo knows how to FlexIt! Just FlexIt™ hosts Austin Cohen and Justin Turetsky sat with Arlo Chief Commercial Officer to tap into his industry knowledge and insight into the Arlo x FlexIt partnership, and what to look forward to within the boutique hotel brand. Jimmy is well versed in the industry and shared his background with The Standard and his affiliated project, One Night. The new friends and business partners shared many laughs and surely bring excitement around the Arlo Hotels brand, and the partnership with FlexIt.
🏨 Jimmy Suh has over twenty years of experience in the hospitality industry.
🏨 Jimmy Suh is the Founder and President of the app One Night, which increased The Standard's reputation as a glowing destination.
🏨 Jimmy's role with Arlo is both exciting and innovative! The boutique hotel brand has many exciting offerings in the pipeline!
Host: Austin Cohen (FlexIt Founder & CEO) and Justin Turetsky (Founding Team & COO)

Guest: Jimmy Suh

Producer: Eddie Sanchez

Check out the full episode with Jimmy Suh below!